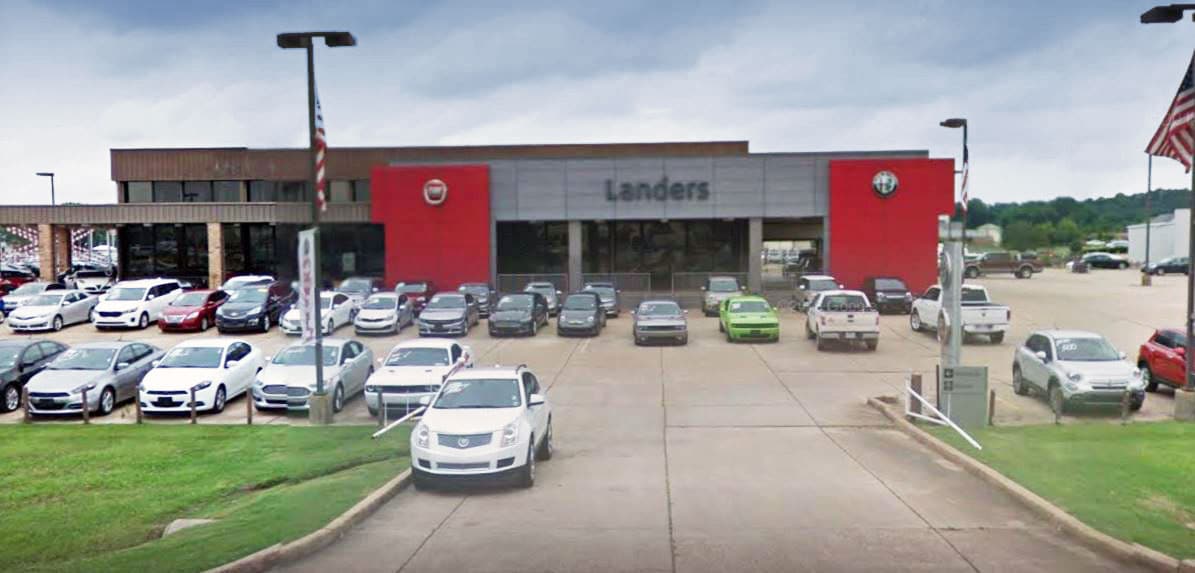 Landers Fiat has been recognized as an FCA Customer First Award for Excellence 2017 Award winner, our second year. FCA US created the Customer First Award for Excellence with its dealer partners and J.D. Power to elevate customer satisfaction with the dealerships with a specific focus on the sales and service experience, employee training and facility condition.
By achieving this elite status, these FCA US LLC dealerships will be recognized by consumers as leaders in customer sales and service experience. Out of the 2,600+ dealerships in the U.S., just 387 were recognized with this award. Landers Fiat is the only Fiat dealership in the state of Louisiana to receive this award.
"We are extremely impressed with the accomplishments these 326 dealerships have been able to achieve in a short amount of time," said Al Gardner, Head of Network Development, FCA North America. "We gave our dealer body the challenge to join us in focusing on increasing our customer satisfaction, loyalty and service retention and through the core pillars of this initiative, these dealers have shown that it's achievable. These dealerships will be able to proudly differentiate themselves as elite stores by being winners of the inaugural Customer First Award for Excellence."
All 2,600 FCA US dealerships were eligible to pursue and earn the inaugural award certification. Dealers must achieve goals in five core "pillars" to earn the Customer First Award for Excellence designation:
Facility

- Customers consistently find dealerships to be clean, convenient and comfortable. Facilities are certified every six months

Customer Processes

- Dealer consistently executes processes for key customer interaction points, such as sales negotiation, delivery and follow up

Performance - Dealer achieves required high level of satisfaction in customer

sales and service satisfaction surveys

Employee Survey- Survey employees annually, share findings with employees, and act on the feedback and results
Training Certification

- Dealership personnel meet minimum training requirements for sales, service, parts and technical staff
Head of Parts and Service (Mopar), FCA Global, Pietro Gorlier explains, "The Customer First program has enabled our dealer's focus to be drawn to the customer experience. The program sheds light on customer touch points throughout the service experience at the dealerships and enables dealers to exceed our customers' expectations."
"Creating advocates for all of our brands is the key to long-term success," said ReidBigland, Head of U.S. Sales. "These dealers have shown leadership in that effort and will benefit from their customer-focused approach."
Since program rollout, national Sales Advocacy scores, Fixed First Visit scores and Service Advocacy scores have all risen to the highest level in the past 10 years. All of the tools and goals within the program are designed to focus on building a relationship with the customers.
Some cars go down in history for their technological or stylistic innovations. Others deserve to be remembered sentimentally for the role they've played in the daily life of an entire generation or country. But few succeed in combining the two -- technology and sentiment -- and leaving an eternal mark.
Now in over 80 countries, the FIAT 500 has evolved into a beloved global icon, winning the hearts of passionate drivers, motoring journalists and judges alike. Most recently winning 60 international awards, including being named 2008 European Car of the Year and 2009 World Car Design of the Year. Additionally, FIAT MultiAir Technology was recognized as the "Single Most Innovative Engine Technology" of 2010 by the International Engine of the Year Awards panel. Now that's love.
At Landers FIAT we have strong and committed specialists with many years of experience satisfying our customers' needs, and look forward to the opportunity to introduce you to the FIAT brand!
If you don't see what you are looking for, click on CarFinder, fill out the form, and we will let you know when vehicles arrive that match your search! Or if you would rather discuss your options with our friendly sales staff, click on directions for interactive driving directions and other contact information. Please visit us at 2701 Benton Road or give us a call at 3187971233 to schedule a test drive today!