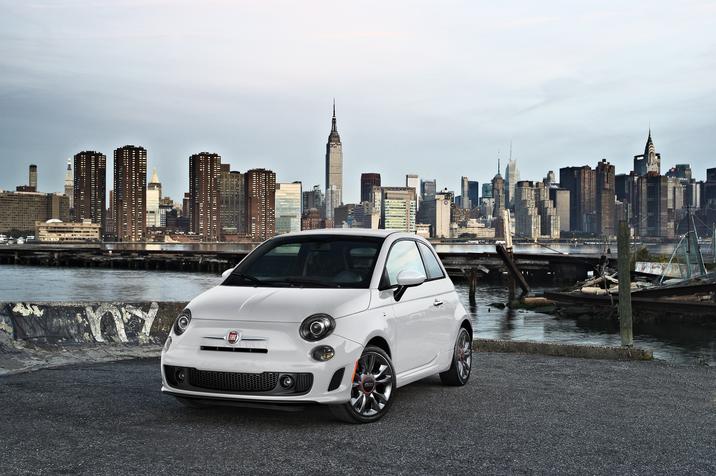 Whether you're after hair-raising performance, engaged vehicle dynamics or stylish appointments, you will find all three in the sophisticated 2018 FIAT 500 lineup. FIAT designers have designed the updated FIAT 500 range to appeal to consumers wanting epic power and an all-round fun-to-drive vehicle. One of the major changes to the 2018 lineup is the introduction of the turbocharged engine as standard across the lineup.
Performance-driven Powertrain
At the center of the entire 2018 FIAT 500 range is the innovative MultiAir® Turbo engine as part of a well-put-together powertrain. New for 2018, the added power of this turbocharged engine is standard across the entire lineup. This means that each model in the range produces increased power over the competition while keeping weight down to a minimum. In the Pop and Lounge models, the powertrain boasts of one turbocharger, two intercoolers, a sport-focused exhaust system and a standard five-speed manual transmission – offering an increase in the output of power and fuel efficiency compared to previous models.
The advanced top-end FIAT 500 Abarth model is powered by a proven MultiAir® Turbo engine, performance suspension, segment-exclusive dual-tip dual-exhaust system, leading torque transfer control (TTC) system and electronic stability control with three-mode option – a complete powertrain package delivering track-ready performance and world-class drive. Consumers also have the option of changing to Sport mode that provides feedback during turbocharged driving.
Exterior Upgrades Center on Sporty Style
The adventurous spirit of the FIAT 500 is backed by 16-inch aluminum wheels as standard on the Pop and Lounge trim levels, a sport spoiler, color-coordinated front and rear fascias and liftgate showcasing "Turbo" badging.
The 2018 FIAT offering starts with the electric 500e, functional 500L, all-wheel-drive small-sized crossover 500X and ends with the force of nature – the 124 Spider roadster.
Get behind the wheel of a FIAT 500 Turbo and experience a no-compromise approach to epic power and performance, remarkable efficiency and striking visual appeal showcased within the interior cabin and vehicle's exterior. For superior customer service and best FIAT 500 inventory in Louisiana visit Landers FIAT today.