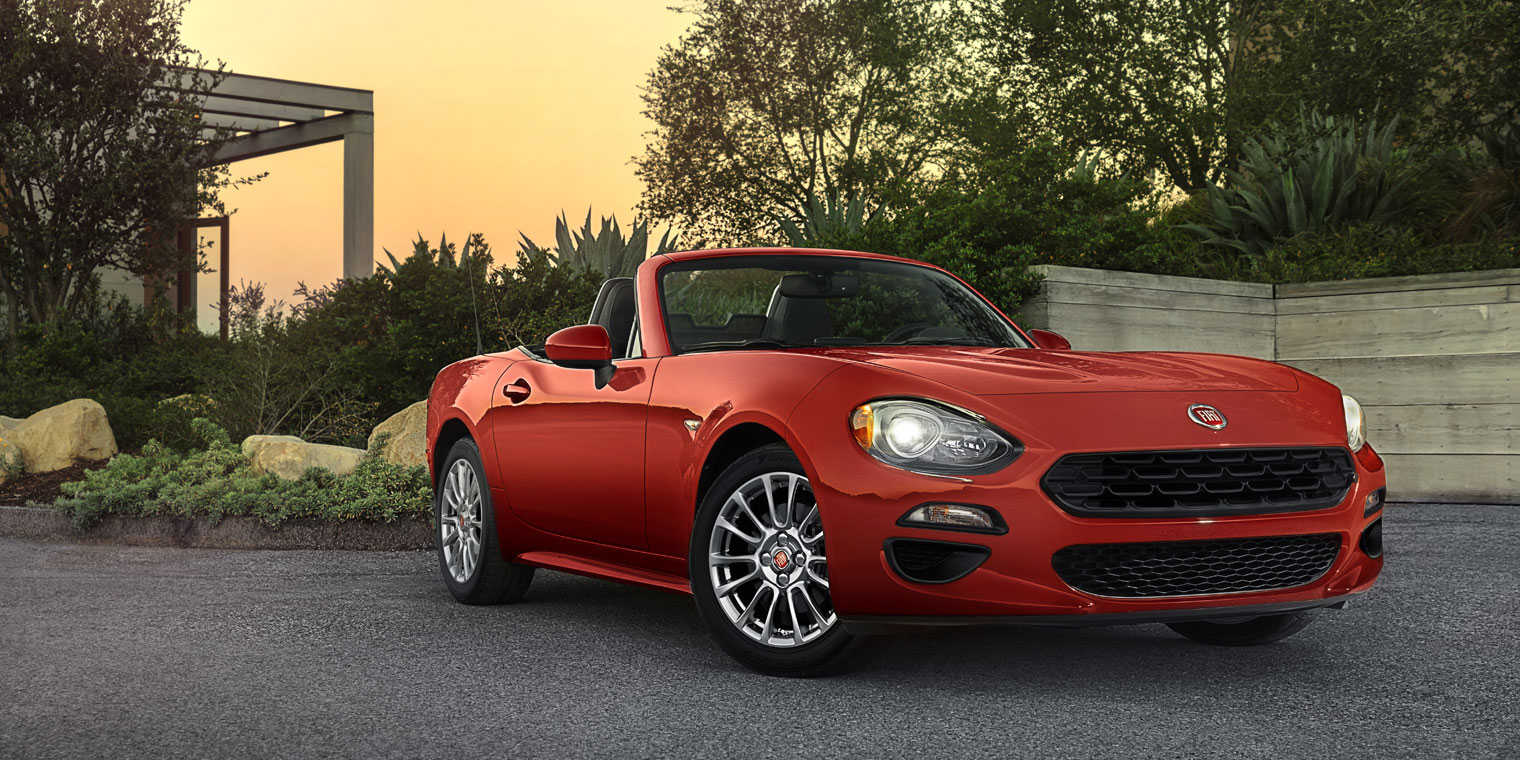 The Southern Automotive Media Association, with a helping hand from Haartz, puts on an annual competition in which they rate the best convertibles coming out that year. During the seventh annual "Topless in Miami" competition, 40 SAMA journalist judges drove and tested more than 25 vehicles. In the small convertible category, the 2017 Fiat 124 Spider Abarth took the gold. Its look, comfort, technology, speed, and handling all contributed to the wow factor the judges were looking for. Landers Fiat is ready to show you the Fiat convertibles for sale near you.
The 1.4-liter MultiAir® Turbo four-cylinder engine provides 160 horsepower with 184 lb.-ft. of torque in its rear-wheel-drive setup. A performance suspension with electronic power steering provides for a smooth and controlled ride. The 124 Spider comes complete with Blind-spot Monitoring, Rear Cross Path detection, and a rear back-up camera. Bluetooth®, keyless entry and heated seats are all available as optional add-ons. The all-inclusive package is set up for daily drivers and sports car enthusiasts alike.
Find your Fiat 124 Spider Abarth at Lander's FIAT in Shreveport
While not everything the Italian car designer Fiat has crafted is available here in the states, Fiat continues to bring us some of the best they have to offer. It is becoming surprisingly easy to bring the rich heart of Italian power and culture into your life. You can find the latest 2017 Fiat 124 models for sale at your local Fiat USA of Shreveport.
Regardless if you are looking for new or used vehicles, Lander's consistently has a large selection to choose from. From the selection of vehicles, to the upgrades available from the parts department, to the quality service provided by Fiat certified technicians, Landers has you covered from start to finish. If you are looking for something foreign, sporty, and obtainable, come see your Fiat dealership in Shreveport, LA.